When you talk about JavaScript, you're not just talking about a single language, but about a range of "flavors" that all compile down to the same target.
Although ES6 is now a well-established standard, it might one day be challenged by the rise of TypeScript, who is quickly becoming the leader in the typed JavaScript space.
Libraries Results
Per-library survey results.
I've never heard of it
I've HEARD of it, and am NOT interested
I've HEARD of it, and WOULD like to learn it
I've USED it before, and would NOT use it again
I've USED it before, and WOULD use it again
ClojureScript
Clojure to JS compiler
Learn More
TypeScript
TypeScript is a superset of JavaScript that compiles to clean JavaScript output.
Learn More
Number of Libraries Used
How many different libraries are developers using (defined as respondents who picked "have used before and would use again")?
Overall Happiness
On a scale of one to five, how happy are developers with the current state of Flavors tools?
Recommended Resources
Presented by Wes Bos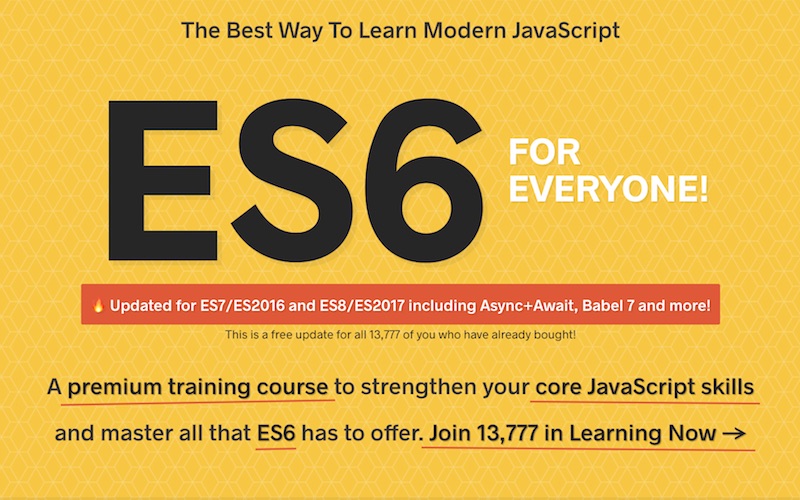 A premium training course to strengthen your core JavaScript skills and master all that ES6 has to offer.
Thanks to our partners for supporting this project. 
Learn more
about supporting The State of JS.